This week, I'm waiting on
Strange the Dramer
Strange the Dreamer #1
by Laini Taylor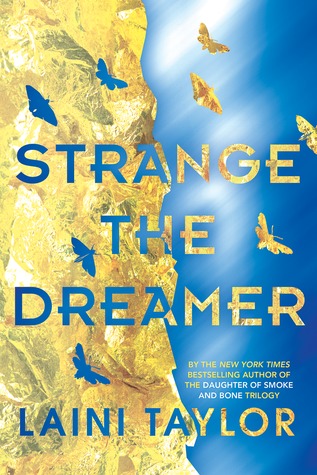 Description from Goodreads
Strange the Dreamer
is the story of:
the aftermath of a war between gods and men
a mysterious city stripped of its name
a mythic hero with blood on his hands
a young librarian with a singular dream
a girl every bit as perilous as she is imperiled
alchemy and blood candy, nightmares and godspawn, moths and monsters, friendship and treachery, love and carnage.
Welcome to Weep.
Genre:
Young adult, Fantasy
Pages: 528


Expected Publication: September 27, 2016
Publisher: Little Brown Books for Young Readers


I wish I could read this book already now, the blurb sounds fantastic! I really hope this is a bit darker story by Laini, I think she really could pull it off and the perfect ingredients are there already. How can I bookworm resist a book about a librarian who is the main character, and when there is a loaded promise of awesomeness and drama?