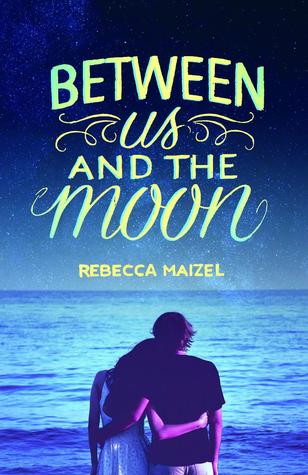 Description from Goodreads
A luminous young adult novel that evokes Judy Blume's Forever for a new generation.
Ever since Sarah was born, she's lived in the shadow of her beautiful older sister, Scarlett. But this summer on Cape Cod, she's determined to finally grow up. Then she meets gorgeous college boy Andrew. He sees her as the girl she wants to be. A girl who's older than she is. A girl like Scarlett.
Before she knows what's happened, one little lie has transformed into something real. And by the end of August, she might have to choose between falling in love, and finding herself.
Fans of Jenny Han and Stephanie Perkins are destined to fall for this story about how life and love are impossible to predict.
That was unexpected! I thought I was going to look at a cute and light summer read (which it partially was, of course), but I didn't expect it be so thought evoking. There were parts which weren't really my thing and I initially thought that those things would have lowered my rating in the end, but the coming-of-age element was just so authentically and emotionally written that I had already forgotten the slightly annoying bits when I finally finished this seize-the-moment but also be-true-to-yourself novel.
First, let's talk about Sarah. I really felt for her. She is only 15 at the beginning of the novel, so even though she had already started forming her identity, she was still a bit lost when it was about finding her place in the world. I think that's something that all of us can identify with, as I'm still at 22 trying to find my own place. But Sarah has it worse than I have. She feels like she has always been in the shadow of her older, ballerina sister, and always been compared to her, naturally making her feel out of place and even undervalued. Between Us and the Moon was about Sarah coming in terms with her own strengths and weaknesses, and realising that it's more than okay to be your own person. When you like yourself, the rest of the good things should follow.
Even though Sarah was a bit immature, I gave her a free pass - she was only 15. And what's even more, she overcame this imperfection of hers, even though the some of the damage was already done. But what I really loved about her was that she wasn't afraid to chase her dreams and be passionate about things, even if others didn't see those things as cool (but I have to say that astrophysics is really cool - I wanted to be an astrophysicist when I was 10). Sarah was also very logical, almost so that it went to the chill side, and observant, and it made her a very different kind of main character. And I couldn't have liked this any better - it's more than refreshing to read about different kinds of main characters.
Of course the romance needs to be addressed when talking about a summer, beach romance novel. Andrew was so lovely. And so hot, on a side note. But. He was 19, turning 20 in a few months while Sarah was only 15 in the beginning of the novel. Sarah did quickly turn 16 in the novel, making their relationship legal in some countries, but I just couldn't help but being a bit apprehensive of their relationships. Andrew of course didn't suspect a thing considering that Sarah was a bit of an old soul, and Sarah didn't see from her immaturity that their relationship could have turned really ugly, really quickly. While I had my doubts, I couldn't really deny the blooming chemistry, either. They had so much fun together and had a real connection and trust forming between them.
Between Us and the Moon was a very sneaky book too - it very dextrously included some ideas and thoughts into the dialogue or inner monologue which just tugged at my heartstrings.
"I want to be able to care about clothes and boys, but I want to be good at science too. I want to be both."
"Maybe other people have invited me to do things and I've said no before giving it a chance. Maybe all of this is my fault, just not in the way I thought. You watch the world, Bean. Tucker is right. I do watch the world. I do assume. I do all of those things - alone."
""I don't think anyone really knows the real me." I say with a shrug. "I let them tell me who to be. I let them dress me up." My voice cracks and I try to hide it by clearing my throat. "But you," I say, thought it's hoarse. "You see me.""
(Not crying)
Yes, in short, Between Us and the Moon was a really surprising book, most definitely in the positive way. While it was exactly what I wished for and needed at the moment (a cute, summer romance kind of book), it was so much more and had a really interesting take on life and how you should be true to yourself. Some may dislike the ending, but I really liked it. It was real, and it was convincing, and even a bit sad. Just as the whole novel in general. But hey, that's real life for you.
P.S. Now, where's that sequel?