❄
Covers I'd Frame as Pieces of Art
❄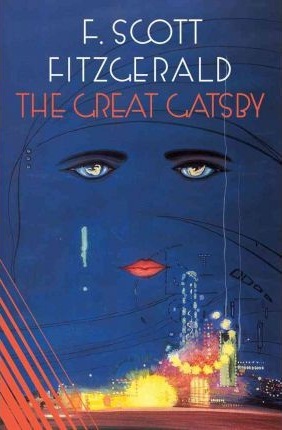 1. The Great Gatsby by Francis Scott Fitzgerald.
One day I will have this poster!! I love the vintage look and the dominating blue face which a bit scary and eerie at the same time. I love the book and the most recent movie adaptation, so I think it's about time for me to talk myself around it, and just buy the thing!
You probably can't see very clearly what sort of details are in this cover, but they are magnificent! I love the renaissance feeling the masks and costumes bring, but also how these two people still are alert and ready for some mischief.
Without the title and the other text, I find this cover so beautiful - the pretty pink and violet lush sky with the contrast to soft green ground. The girl sitting on the stump makes you feel a bit sad but the surroundings convey a message of hope. So pretty!
I have a thing for watercolour paintings and I found this piece of art just absolutely stunning. I love the light and soft overall appearance, but also the use of negative space. Ink has one to be one my favourite covers ever! The book two of the series, Rain, also has a really pretty cover, but I prefer this one. I wonder if I COULD make a poster out of this..
Yes, another book by Fitzgerald, but Alma Books published new editions of his most pronounced novels in 2012, and I found this cover just so pretty. I still go look at it in the bookstore, even though I own a copy of it already. I love the couple is embracing each other under the fireworks.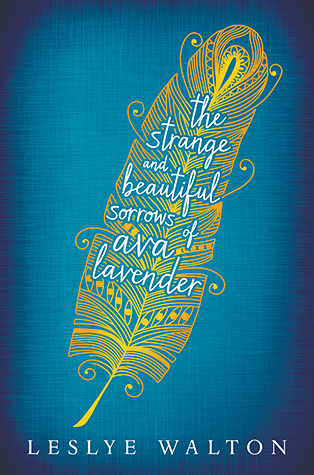 6. The Strange and Beautiful Sorrows of Ava Lavender by Lesley Walton.
I know this cover is a bit hipster with the feather, but I absolutely adore it! Gold and blue go perfectly hand in hand, and the airy font just completes the whole thing. I haven't read this book yet, but based on what I've heard, the cover definitely compliments the magical realism story inside.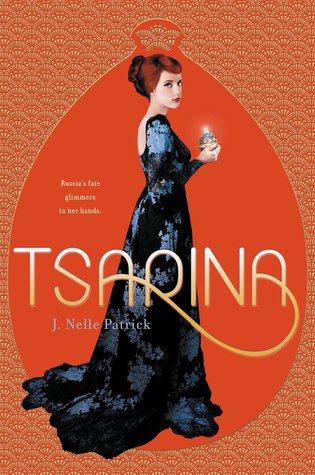 7. Tsarina by J. Nelle Patrick.
Another book that I haven't read yet, but my eyes right away liked what they saw when I first came across with this cover. It oozes Russian culture from the early 20th century with the blood orange (or red which ever you prefer) and the young woman with he beautiful hairdo, dress and the music box (?) she is holding. It's in a way a bit vintage which I really like and which essentially pulls me to it.
Once again, if all the text was taken away, I would resort to methods that would guarantee the poster to be mine. I love space and universe, and I simply adore the pictures of different stars and planets with enhanced colours. This particular picture has incredible colour scheme and I like how (I assume) Amy and Elder are facing each other. Very, very impressive cover.
9. Siege and Storm (The Grisha, #2) by Leigh Bardugo.
I adore the depiction of Russian domes on this cover. Pretty simple with different shades of grey and red, but it works so well. Swooon!
10. The Winner's Curse (The Winner's Curse, #1) by Marie Rutkoski.
I don't usually like covers which have an actual human being on them (not drawn, but actual photo), but the
cover just strikes as so pretty. I love the big dress, and the worried look the girl is having while holding the letter R. I'm so lucky to have this exact copy of it at home with me. I like this cover better, which has a bit of blue on the floorboards, instead of them being all black.
Do you like these covers as well? Or not? Let me know what you think!