❄
T
op Ten Fantasy Books/Series to Read for YA Lovers
❄
(In no particular order)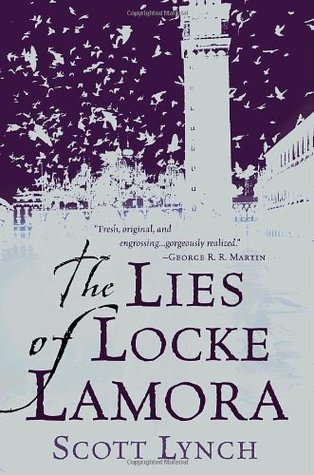 Not exactly targeted for YA audience, but a brilliant, mesmerising story that can very well entertain younger audiences as well.
Though the start is a bit slow, the world build-up is simply one of its kind, the characters are multidimensional and will stay with you for a long time to come, and the plot is incredibly smart and entertaining as well as heart-breaking.
I simply couldn't write a post about fantasy books and not mention this beauty.

I gave all these books either 4 or 5 stars out of 5, so I think it goes without saying that these are some of my favourite fantasy books that I've ever read. And look at all those pretty covers. Don't they just want to make you grab them and devour them this instance?