Here is my haul from this week:
Description from Goodreads
Seed loves you. Seed will never let you go.
Fifteen-year-old Pearl has lived her whole life protected within the small community at Seed, where they worship Nature and idolise their leader, Papa S. When some outsiders arrive, everything changes. Pearl experiences feelings that she never knew existed and begins to realise that there is darkness at the heart of Seed. A darkness from which she must escape, before it's too late.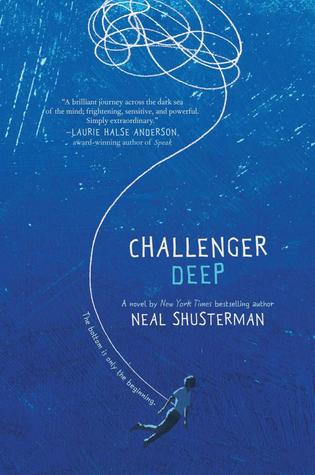 Description from Goodreads
Caden Bosch is on a ship that's headed for the deepest point on Earth: Challenger Deep, the southern part of the Marianas Trench.
Caden Bosch is a brilliant high school student whose friends are starting to notice his odd behavior.
Caden Bosch is designated the ship's artist in residence, to document the journey with images.
Caden Bosch pretends to join the school track team but spends his days walking for miles, absorbed by the thoughts in his head.
Caden Bosch is split between his allegiance to the captain and the allure of mutiny.
Caden Bosch is torn.
A captivating and powerful novel that lingers long beyond the last page, Challenger Deep is a heartfelt tour de force by one of today's most admired writers for teens.

Sometimes quality triumphs over quantity!